When I started my blogging journey the biggest problem for me was traffic on my blog. At starting, I got little organic traffic from Google around 200+ visitors per month.
But I could not depend only on google for traffic. So I thought I had to find some more ways to get more traffic to my website.
So I started searching and then I find some amazing ways to get instant traffic to your blog. And after using these methods every month I got around 500k+ visitors.
And If you also want traffic to your website then you are at the right place. Because today I show you how to get traffic to your blog or website. by using these secret methods.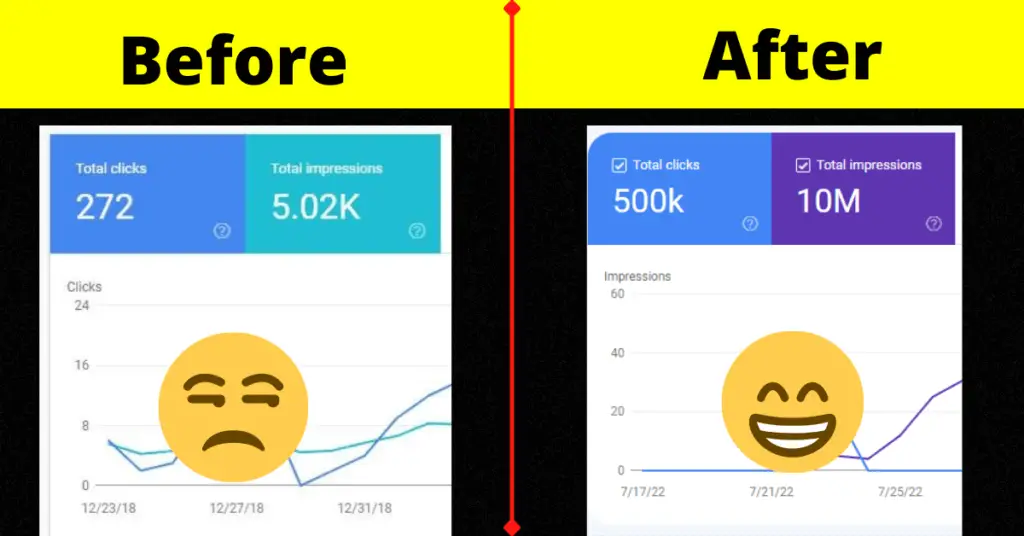 I know that a question must have come to everybody's mind that some people use blogger and some use WordPress. So don't worry these methods work for both. Don't worry about it.
Read Also: How I rank my blog on google by using this secret trick
How to increase traffic to a blog?
In 2023 we have more methods to get traffic to our website rather than google. So I give you some genuine methods which I use to get traffic to my website. But before we get started. I want to inform you that In starting focus only on one method.
Because it is easy for you. And If work on all the methods then you will be confused and you will stop working. So I suggest you don't do this mistake.
Best Platforms to get traffic to your blog:-
Quora
Medium
Reddit
Pinterest
Tumblr
Facebook
Youtube
Now let's talk about all these methods in detail one by one
1. Quora
Now I think that Quora is a treasure for every blogger to get traffic to their blog. And Bidevay if you don't know about it, then I tell you that Quora is a question-answer platform, where people come and ask their doubts to other people if someone has a doubt related to blogging and you have an article which is related to that question then you can give your blog article link in that question and you will get traffic instant.
And another amazing thing about Quora is you give Unlimited question answers there is no particular limit. And if you don't believe then below is my Quora profile link and stats image.
And you can follow me on quora to become successful at blogging, affiliate marketing, and digital marketing. I guide you step by step on how you can start a money-making blog. Below is the quora monthly traffic image.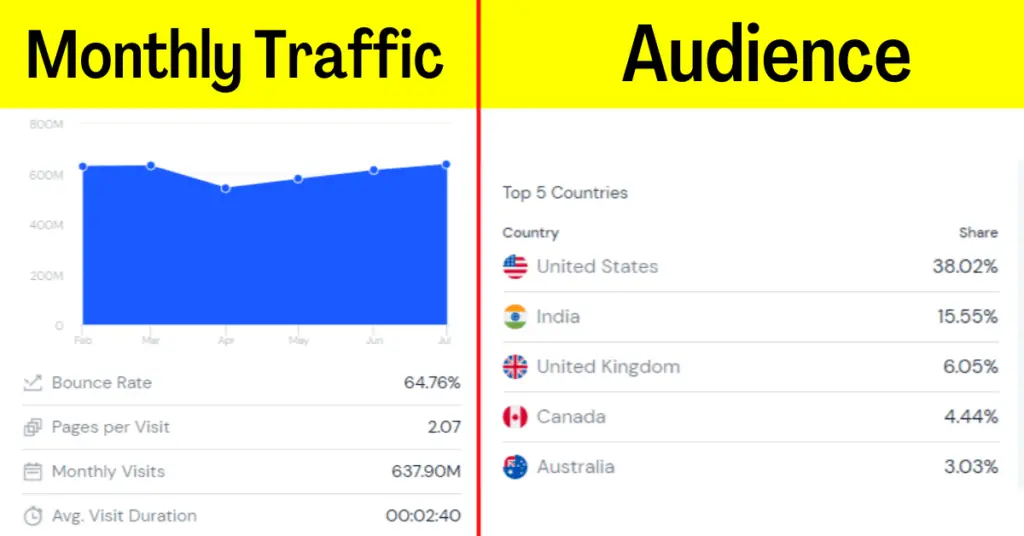 And if you get only 1% of traffic then you can't imagine how much money you can earn.
2. Medium
Now the medium is also a very big platform to bring traffic. On this platform you can share your article Now listen carefully don't share your full article on the medium, share only your half article which creates interest in people.
Read Also: The 7 Most Profitable Blog Niches of 2023 (For Beginners)
Because when you share your half article and people find that interesting then give your full article link between your article and in the end. So people can read the full article on your website. Medium also helps your website to rank on google. Below you can see the monthly traffic of medium.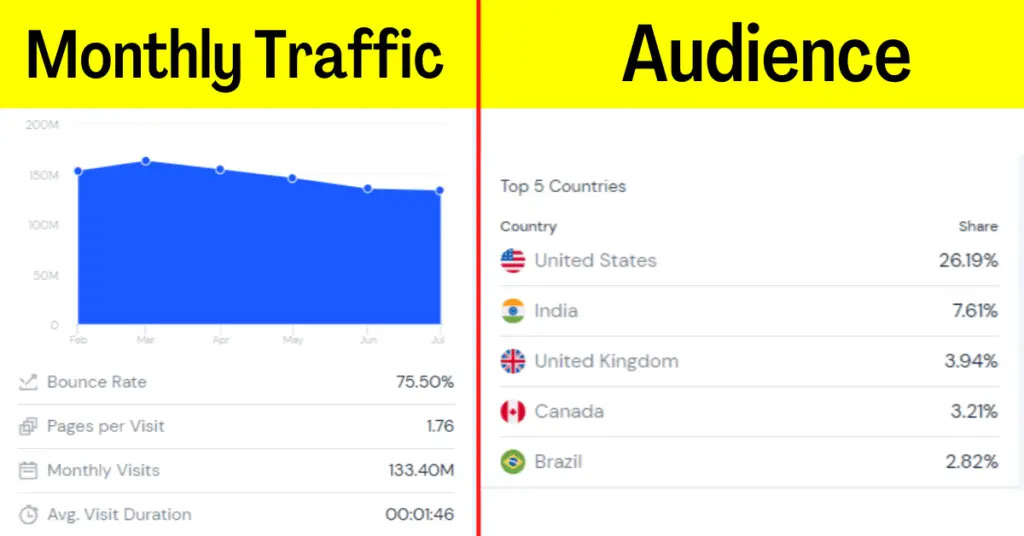 And if you get only 2% of traffic then you can earn a good amount of money. So try it at least once.
3. Reddit
Now if your website is related to finance and cryptocurrency then Reddit is an ocean of traffic for your website. It is not mandatory that you need a finance website or crypto website to work on it.
I'm just telling you that Reddit is more beneficial for those types of websites. Here you can join a community or group where you can share your post links directly.
But I suggest you don't share your article link directly because Reddit thinks that you are doing spam. So I suggest you first give your article title, then some little information about your article, and at last you can give your article link.
This is the best way to submit your article on Reddit. Now if we talk about its monthly traffic then see the image below. 
Now you can imagine how much traffic you can get to your website. If you work on it for 3 months regularly then nobody will stop you to get millions of traffic from Reddit. 
4. Pinterest 
Now if your website is related to ladies' products or especially for women. Then this website is for you. Pinterest is a very big platform where people share images and videos.
And many people also use Pinterest for affiliate marketing and they sell products related to ladies. I know many of you must be wondering why I am using the word ladies.  Because on Pinterest there are 70% women and 30% men.
So you think about how much traffic you can get on ladies' websites. And another amazing thing about Pinterest that make it unique from other platform is sharing the direct link.
Yes, you can share the direct link to your blog on Pinterest. And if we talk about its monthly traffic…
Out of 1 billion, there are 700 million women and 300 million are men. So with blogging, you can also do affiliate marketing on this platform.
5. Tumblr
Now we all use Instagram, where we can share images and videos, and increase our followers. So Tumblr is also like Instagram.
Here you can share images, videos, and your blog post, and you can also create a group related to your blog. And after creating a group you can post your blog articles daily on that group.
Read Also: The 7 Best Tips to make an article SEO friendly
Now if I tell you I don't work on it anymore. It doesn't mean it is a bad platform. It is a good platform. The reason I don't work on it is its algorithm. I'm not now telling you everything about its algorithm. But I suggest you try It. And its monthly traffic is…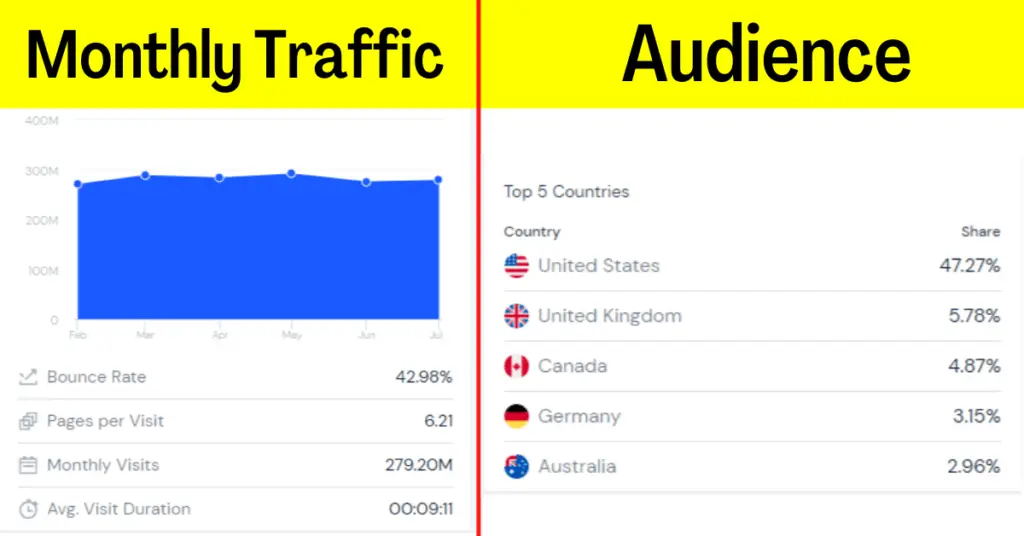 6. Facebook
Facebook is the world's biggest social media platform and some time ago it also bought Instagram which is the world's No.1 social media platform. Now some of you thinking that how to get traffic to the blog by using Facebook. So I tell you the process step by step.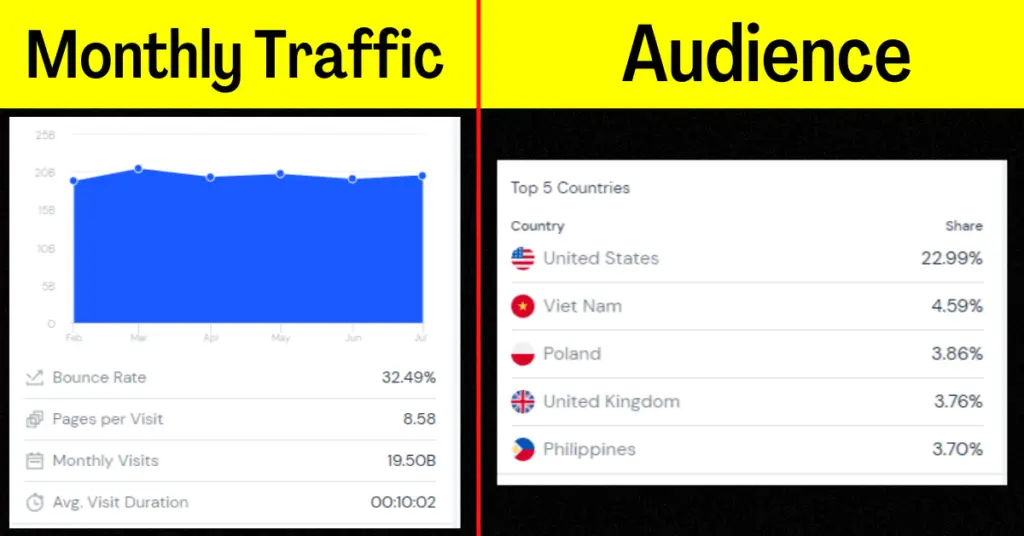 Steps to get traffic from Facebook.
Join a minimum of 50+ Facebook groups and pages related to your blog niches like if my niche is cooking. So I go and join cooking groups and pages.
Post all your article on that groups and pages daily or when you publish a new article also share it on these groups. 
Create your group and page, and also share your article there.
Reply and comment on other people's posts daily. Give replies to 10 groups daily. Because telling people that you are a genuine person then they will also like and comment on your post. 
7. Youtube
Today people consume more videos as compared to blogs and articles. So we also have to be swift towards video. But don't give up blogging. Work on youtube and blogging together.
First, write an article on your niche like my niche is cooking and I write an article on it. Secondly, I create a video on that topic and share my blog link in the description.
And If you work on both of them then it's become a deadly combo for you. You can't think how much money you can make from both of them. And if we talk about its monthly traffic then…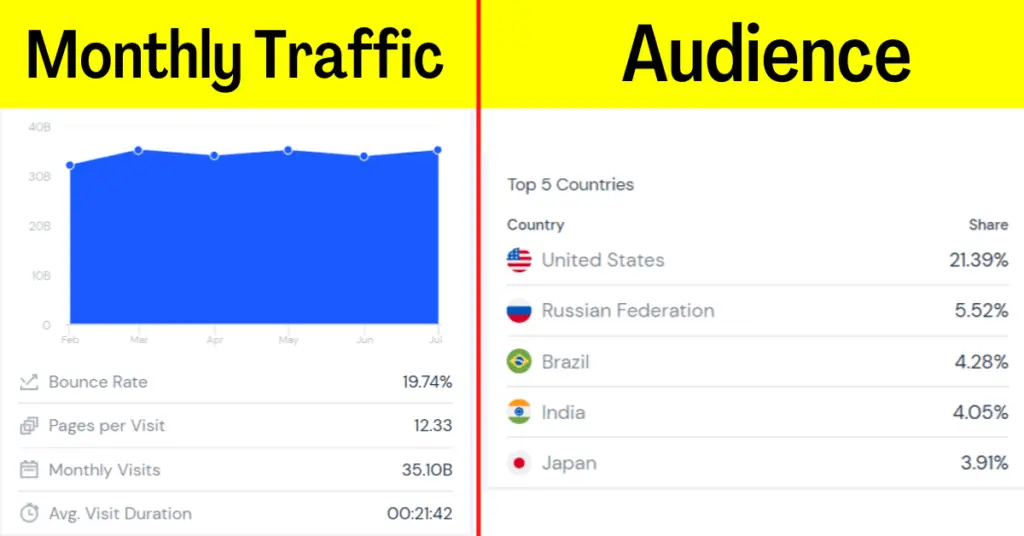 Bonus Platform
Google Question Hub
Now google question hub is a google company platform. In this Google, Should put such questions, which have not got any answer yet. If you answer those questions, then you will get traffic millions. You don't have to write the answer just pick the questions related to your article topic and then paste your article link. That's it. 
Read Also: How to Start a Blog in 2023? | Blogging Guide for Beginners
Conclusion
Now I have given you all the platforms which I use to drive traffic to my blog. Work on anyone that you like. And comment below your favorite platform on which you want to work and also share your website with us in the comment.
Because we start a giveaway where we review other's people websites and promote them on our blog for free. 
Frequently Asked Question
Q.1 How to increase traffic to WordPress blogs?
You can use different platforms to increase your WordPress blog traffic like Reddit, Facebook, Pinterest, Quora, Google question hub, etc. 
Q.2 How do I get 1000 views on my blog?
You can use Quora to get instant 1000+ visitors per day to your blog. And if you work on it consistently then this number will increase up to 1 million.
Q.3 Which blogs get more traffic?
Ladies-related blogs 
Cryptocurrency New
News
Tech Blogs
Fashion blogs 
Q.4 How can I make my blog famous?
To make your blog famous you can share it on social media, run ads, and do guest posts. All these methods make your blog famous fast. 
Q.5 What type of blogs are in demand?
Cryptocurrency and Finance blogs are high in demand in 2023.