One of the most fantastic things about being a blockchain developer is the many ways to monetize your skills. In this article, I will tell you 7 different ways to make money with blockchain development.
I've said it before, and I'll repeat it if I were starting over with zero programming skills, I would start with blockchain.
7 ways to make money with blockchain development
1. Get A Job
The first way to make money with blockchain is probably the most obvious: getting a job as a blockchain developer. Demand for blockchain developers is high right now because so many people are trying to innovate in this space and all need blockchain developers to bring their ideas to life.
Linkedin named blockchain the number one skill for 2022, and getting a blockchain job is one of the shortest ways to make money in this field in the long term. Becoming a blockchain developer gives you a consistent way to make money, you know, day after day, month after month.
And it is also a high-paying job. So in blockchain, there is a clear opportunity to earn a six-figure salary. And if you want a job click below.
2. Freelancing
The next way to make money with blockchain is to become a freelancer, and I'm pretty partial to this because this is how I started as a software developer. But if you are an excellent blockchain developer, you can earn up to $1000 per hour.
So my record is a thousand dollars. And there are lots of great things about freelancing. You don't have to quit your job to become a freelancer, you know; you can just try it out on top of your regular job.
In fact, I recommend this because then you can if you like blockchain or freelancing, you can build up some client base before you decide to quit. And you don't have to become a full-time freelancer; you can do it with your regular job to earn some side income.
And you can get started freelancing today. I mean, you can just go to the Fiverr website. And create your profile and start looking for jobs.
3. Build an App
The next way to make money with blockchain is to build an app, and there is some unique opportunity here for blockchain compared to other types of software development, and I'll tell you why.
Most regular apps are tough to monetize, you know, you did have to sell ads, do some sort of in-app purchase or maybe like to do a subscription or something like that. But with blockchain, most successful apps now serve financial use cases.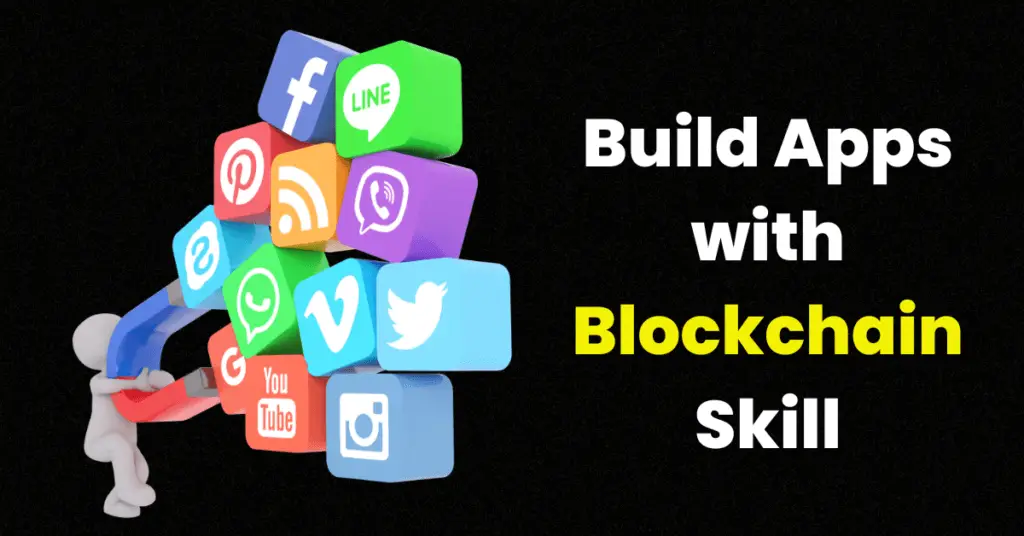 So, whenever users use the app, they are already spending money. So they are already in the state of mind to pay to use your app, and one of the most popular ways to monetize blockchain apps is just to charge fees.
And you can do this pretty much time that a user moves funds around, and that is what's so crazy about blockchain is that you can build real-world finance apps, and you don't need anybody's permission.
Read Also:- How To Start a Career as a Blockchain Developer in 2023
 4. Automated Trading
Now the next way to earn money with blockchain is automated trading, and now this is where we are getting into specific and unique ways of blockchain development. Automated trading is hot right now, and there are some unique things that you can do only with blockchain.
So let me explain; first, you can trade decentralized, which means you can write bots that do trading for you. But like your funds don't live on a cryptocurrency exchange, they live in your wallet, and then they are traded on the decentralized cryptocurrency exchange.
Whenever you want to execute a trade, you don't have to KYC on a conversation; you don't have to give them their id, you don't have to register for an API; limits anything like that right as long as you have access to their smart contracts you can use it to trade. 
5. Run a Node – Passive Income 
The next way to make money with blockchain is to run a node, which is a way to earn passive income with many different strategies, and that is exactly what I'm talking about right now. So let me explain what I mean by that.
A blockchain is just a peer-to-peer network of nodes, which is just a computer; each of these nodes talks to one another, and they all share the responsibility of running the network and keeping track of all the transactions in the ledger.
All the blockchain code supports smart contracts and something like that, and each node has to be operated by somebody. So you might hear of cryptocurrency mining, so some blockchain support miners could certainly do that, and being a blockchain developer gives you a huge leg up on that.
Still, you know some of the networks have the opportunity to earn a profit with mining. 
6. Blockchain Business 
 Now the next thing you can do to earn money in the blockchain is to start your own business. Whether this is a full-time endeavor or just something, you do on the side with your regular job.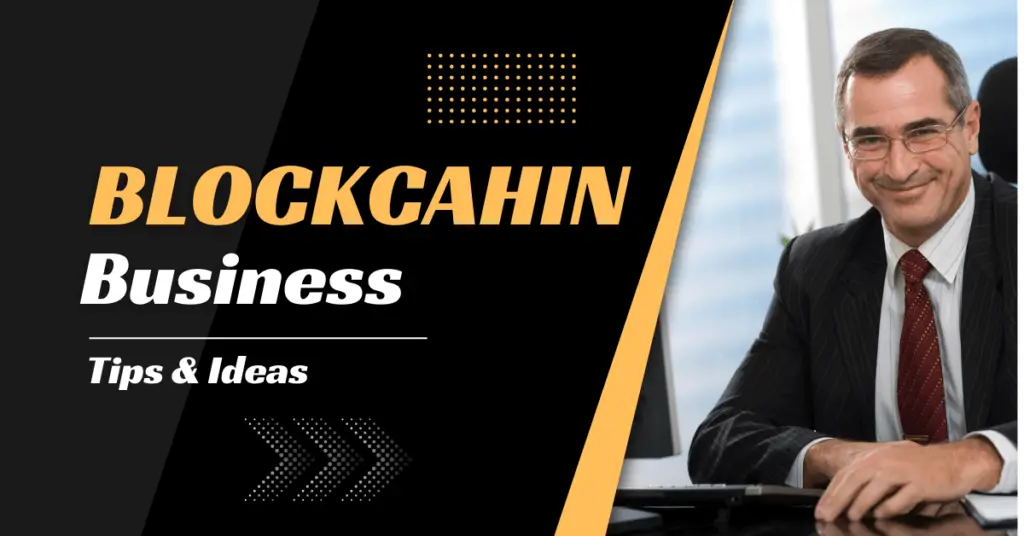 Because there is so much opportunity right now in the blockchain; so what I want to do right now is actually just give a bunch of free business ideas. Here is the list of business ideas you can literally get started today. 
Blockchain Business Ideas
Agency 
Education 
Node Operator
Data&Analytics
Auditing
First, research all these ideas on youtube or google, and then start your business. 
7. Launch Your Cryptocurrency 
Now the next way to make money with blockchain is to launch your own cryptocurrency, and this is a trendy option for people who are trying to raise funds to build their own blockchain projects.
One of the coolest things about the Ethereum platform is you can create your own cryptocurrency without creating your own blockchain you can just do this with smart contracts.
Read More:- Code Your Own Cryptocurrency on Ethereum 
And that means there is a lot less friction involved with launching your own cryptocurrency, and whenever you launch there are several different ways to distribute tokens. Some of them are old, and some of them are new.  
Watch This Video For More Clarity
Conclusion 
So those are my 7 ways to make money with blockchain development, which is one of the things I love about this space. So much it that are so many different ways to monetize these skills; you don't just have to get a job to become a freelancer; build an app. So you will definitely tell me by commenting below which method you liked.
Frequently Asked Question
Q.1 How much does a blockchain developer make?
It is hard to find reliable data on this right because you can't see every job posting out there and how much they get paid you. So I'm going to give you a very rough answer, and then I'll kind of back it up and provide you with some maybe different types of numbers and ranges. 
If you are a good blockchain developer, it could provide value to someone if you really learn and acquire the skills. So it's possible for you to make a six-figure income per year in US dollars as a blockchain developer. 
Q.2 Is blockchain development profitable?
If you learn and acquire knowledge daily in blockchain development and do hard work, you can easily earn a six-figure income in US dollars per year. So I think that in 2022 or the future, blockchain will become one of the most profitable fields. 
Q.3 Is blockchain developer a good career in 2022?
Yes, blockchain development is a very, very good career in 2022 or the future because there are many ways in which you can earn lots of money. So if you are thinking of becoming a blockchain developer, start it now.