If you use blogger and want to get google AdSense approval fast in 2023, then you are at the right place. This article discusses problems related to AdSense approval, like how many blog posts you need to get AdSense approval, whether the blogger is good for Adsense, and many more.
And I will also give you some tips to get AdSense approval fast on Blogger.
Is Blogger or WordPress better for Adsense?
When we begin our blog, the first and most crucial question that sticks in our mind is where to start a blog. Which platform is better, Blogger or WordPress?
So, In my opinion, if you have some money, you can go with WordPress, but if you don't have enough money to invest in hosting and domain, then you can choose Blogger.
Read Also: How to start a Money Earning Blog that Generates $10k Per Month
It doesn't matter which platform you choose, but when you gain some knowledge and experience, I recommend swift on WordPress. But in starting, you can also choose Blogger.
Which Blogger template is best for Adsense?
Your website template also plays a significant role in Adsense approval. If your website theme does not load fast and is not responsive, then google will not rank your website, and there is also a very high chance of not getting AdSense approval because google loves websites whose loading speed is fast.
So choose a light theme, and if you don't know which theme is best for bloggers, I have given you a list of some blogger themes below, which you can use on your website. And It will increase the chance of Adsense approval.
Top 7 themes for Bloggers
Can You get Adsense approval with the Blogger domain?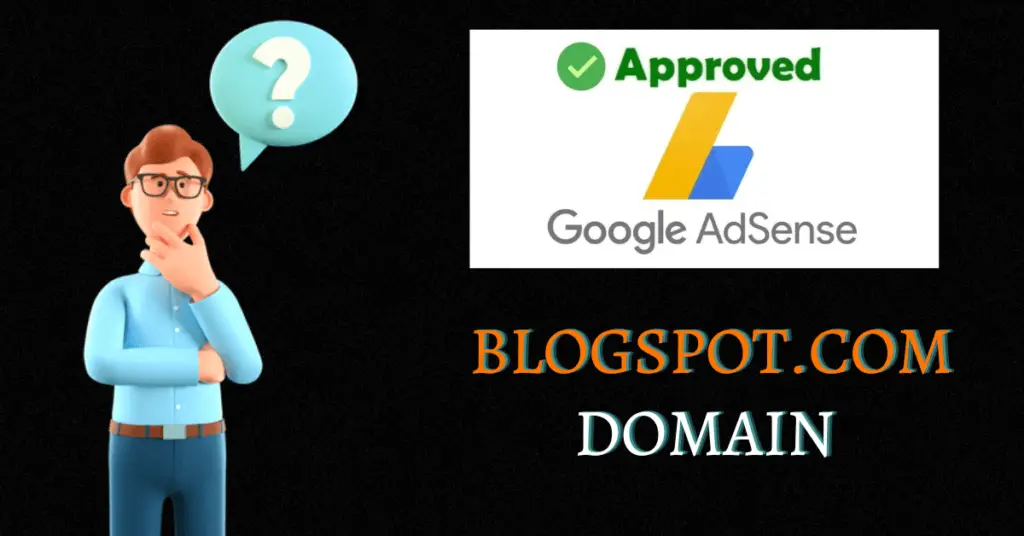 Most people want this question answered because some bloggers say that now AdSense does not approve of the blogspot.com domain website. Whether it is true or not.
So it will be true in some cases because In 2023, getting approval on the blogspot.com domain is very hard; now, google only approves top-level domain websites because some people don't follow the google AdSense policy.
Read Also: The 7 Most Profitable Blog Niches of 2023 [For Beginners]
But listen, it doesn't mean that google can't give you approval on the blogspot.com domain. You can also get it if you follow the Adsense policy and publish high-quality content on your site. Then you will get Adsense approval 100%. 
How many blog posts are required for AdSense approval?
There is no specific number for the number of posts for Adsense approval. Because google Adsense doesn't need quantity, they need quality like if your website has ten high-quality blog posts, then you can get AdSense approval fast.
But in some cases, people publish 30-40 blog posts, and they don't get approval because their blog posts are not of high quality, and when they apply for AdSense, they get an error of low-value content.
So I suggest you focus on quality, not on quantity. But if you want a specific number, publish at least 30 high-quality blog posts. 
How to get Adsense approval for Blogger fast? 
When we apply a blogger website for Adsense approval, it will take around 1 to 2, even six months, to get AdSense approval.
So today, I will give you this problem solution if you follow the steps below. I guarantee you will get Adsense approval on the blogger website in 1 week.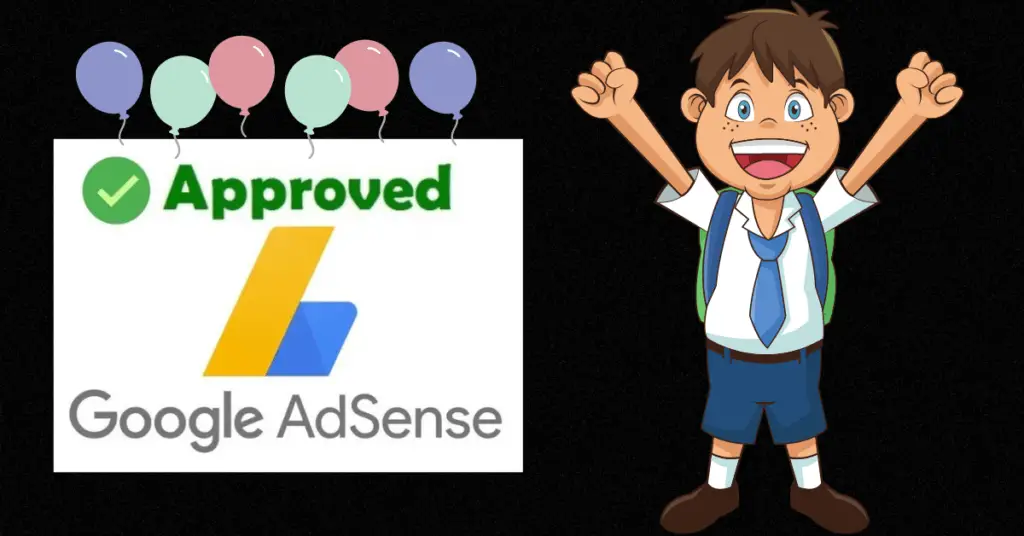 5 Steps to get Adsense approval fast
Write 30 high-quality blog post articles on low-competition keywords. And if you don't know how to find low competition keywords, you can use my secret "KGR formula." to rank top on google.
Creates pages like Contact us, About us, Privacy Policy, and Terms & Conditions.
Create an Author Bio page, now, some people ignore it, but it is essential for Adsense approval. Because when you tell people about yourself, why trust you? And Google thinks that you are a genuine guy.
Add your images and videos. Don't copy anybody. (To create images, you can use canva.com).
Do on-page SEO and off-page SEO.
So these are the tips that you can follow and get Adsense approval fast on the blogger website. Now, if you use WordPress, these also apply to you.
How much traffic did you need to make money from Adsense?
Only with the  Traffic, we can't decide your website earnings. Your niche also is the other factor that decides you're earnings like if your blog is in the finance niche, then you can easily earn ₹10,000.per day if 5000 visitors come every day. 
And if your website is in a movie or entertainment niche, you can earn ₹30,000 on Millions of traffic. So we can't decide our earnings only based on traffic. There are lots of factors that decide our website earnings.
Read Also: How to Start a Blog in 2023? | Blogging Guide for Beginners
How to increase Adsense earnings on Blogger?
After getting AdSense approval, We can't earn as much on the blogger website as we think. So you can try some more methods to boost your earnings. 
4 Methods to boost your AdSense earning
Target the U.S. audience because it will increase your CPC.
Drive more traffic to your website. And if you don't know how to drive more traffic to your blog, click here. 
Do sponsorship:– Create a page with the name Sponsorship so the company can contact and collaborate with you. 
Do guest posting:-  Charge money from other people to publish their posts on your website.