In 2023, affiliate marketing will become very popular, and people can earn a good amount of money from it. However, only 5% of people become successful in affiliate marketing, and the other 95% fail. The biggest reason for their failure is their niche.
When we see affiliate marketers on social media platforms, they think that We also work in this niche and earn like them, but the truth is, we fail.
We chose a highly competitive niche in which there are already thousands of people working. And I know now that some people think about which niche is best for us and how we can find it.
So don't worry, today in this article I will give you the 7 best blog niches for affiliate marketing with low competition. And I also tell you a secret formula for finding a low-competition niche.
It doesn't matter if you are a blogger or affiliate marketer;r anyone can use it and grow their earnings.
Does affiliate marketing work in 2023?
Now, before talking about the niche, some people doubt whether affiliate marketing will work in 2023 or not. My answer is yes; affiliate marketing is a never-ending field. Because our needs are never-ending.
Now I ask you a very simple question: How many times do you do online shopping in a month? Give your answer in the comment.
As you can imagine, humans require something new every day. [Best Blog Niches For Affiliate Marketing]
So they search on the internet and buy it. And I think that if you learn the secret of affiliate marketing. So nothing in this world is better than this. Because then you can sell anything online.
How do you find a profitable niche?
Now the biggest problem where every affiliate marketer gets stuck is how to find a profitable niche. Now you don't have to worry about it. Today I will teach you a secret trick without using any software. 
And I promise, after learning this secret method, you will never be stuck with this problem again in your life. due to the fact that every skilled affiliate marketer uses this formula. And I also use it, and it's given me very amazing results.
KGR Formula
I know you don't understand anything. But don't worry, I'll explain everything to you. Now just write it in your notebook, because it is very important for every blogger and affiliate marketer to do keyword research. Now follow the steps. Which is to tell you with focus. [Best Blog Niches For Affiliate Marketing]
Steps to Use the KGR formula
Open your Google and type "allintitle:(your topic or keyword)", and type it correctly as you see below. 

Now all you see is the "result" that Google gives us. Note that it is very important that if the result is 10 or less, then it is a very good keyword to rank or do affiliate marketing on that topic. Because the competition on that keyword is very low, you can rank No. 1 easily.
Now we know the "Allintitle searches" we have to find the search volume. So we use a free tool which is "Promoterkit". It is a very amazing tool that I recommend to everyone if you don't have much money to buy the premium tool. And believe me, it's better than a premium tool. [Best Blog Niches For Affiliate Marketing]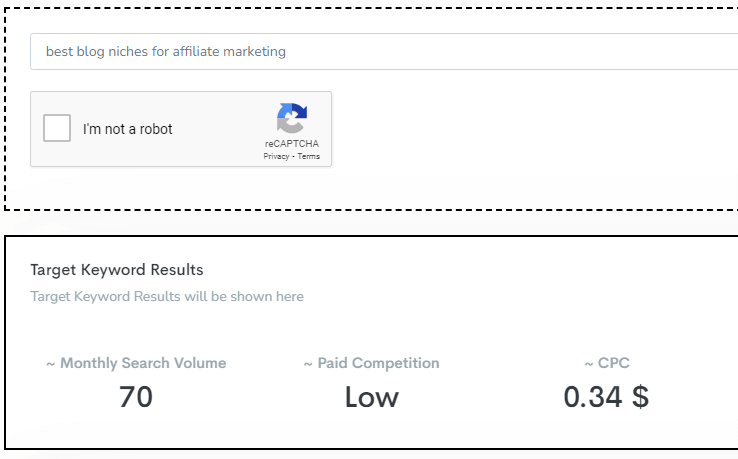 Now open the "Promoterkit" and type our mani topic or keyword as shown below. 
Now we have both "Allintitle searches" and search volume divided by both of them. 
When we divide both of them, we get a result like this: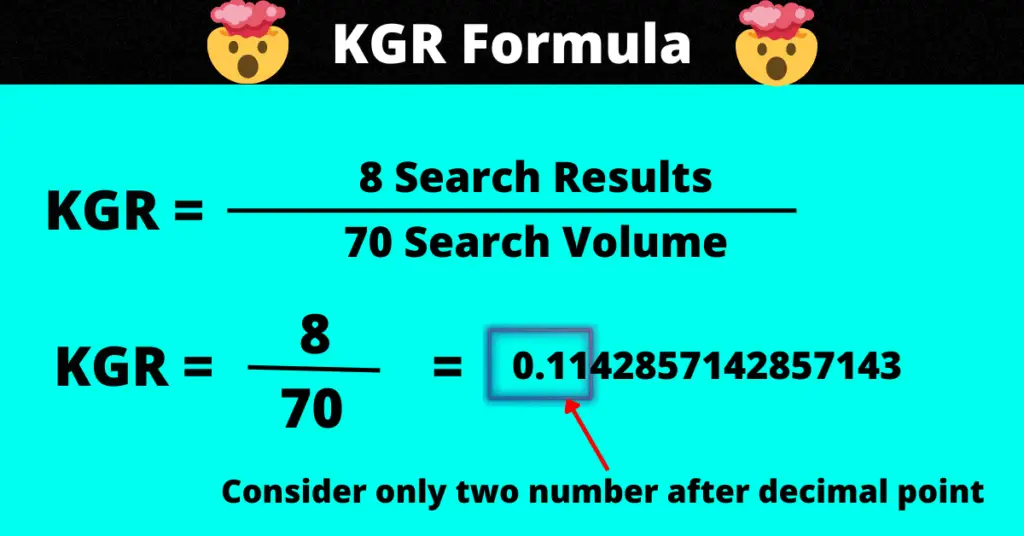 If your KGR value is smaller than 0.25, then it is a great topic, and if its value is between 0.25 and 1.00, then it might work. If your KGR value is greater than 1.00, then it is very hard to rank for that keyword.
Now I hope you understand clearly how to use that formula. I again tell you that if you use this formula correctly, you will never look back in your life. And your sails increase like a rocket.
I have many different self-tested strategies that give me an insane boost to my business. But I will give that strategy later in another article. [Best Blog Niches For Affiliate Marketing]
Read also: How much do beginner affiliate marketers earn? [With Proof]
Which niche is best for affiliate marketing in 2023?
In the upper paragraph, I tell you a secret trick to finding a low-competition topic. Now let's talk about the best blog niches for affiliate marketing. But before we talk about that I do some unique research for you.
In my research, I found that of 100% of online shoppers, 70% are women and 30% are men. So I suggest you focus on ladies' products that they like. Because nobody will tell you this in the future. So in this list, my main focus is on ladies' products. Because they have huge potential in it. [Best Blog Niches For Affiliate Marketing]
Top 7 best blog niches for affiliate marketing niches.
Blockchain
Home & Decoration 
Kitchen
Beauty Products Review
Dog Diet
Smart Wearable
Digital Products
Which affiliate marketing niche is best for beginners?
If you are a beginner, then which niche is best for you? So I suggest you work in all niches. Because when you work on all There is a time when you automatically decide your niche according to your profit. [Best Blog Niches For Affiliate Marketing]
If fashion and beauty give you more profit, then in the future you can only focus on the fashion and beauty niche. So working in multi niches is very beneficial for you.
Conclusion
Now I hope you clearly understand everything. And all your doubts were clear. So if you choose your niche, then comment below on which niche you want to start your work in.
And also, comment below with your first earnings from that niche. So that I know who earns more from all of you and then I will give a prize to him/her. [Best Blog Niches For Affiliate Marketing]
Frequently Asked Question
Q1. How do I find my niche?
If you are a beginner, then I suggest you don't choose a niche work on multiniche. After some time, you realize which niche is good for you. Then work on that consistently. This method helps you find your answer.
Q2. Is affiliate marketing easy?
Nothing is easy, but if you work consistently on those things, one day they will become easy for you. At first, everybody thinks that this is very difficult, but when you work on it for a long time,
It's become very easy for you. When I started my affiliate marketing journey, I thought that nobody would purchase by-products. But when I work on it and find new ways to do affiliate marketing, I say today that it is very, very easy. 
Q3. Which product has more demand?
If you want the desired product, then the best tool to find it is Google Trends. You can find any trending product related to your niche.
Q4. What is the profitable keyword?
Cryptocurrency and finance are the most profitable keywords for bloggers and affiliate marketers.
Q5. How do I use the keyword research tool?
It is not computer science; just open the "Hsupertool". And then search your keyword and then its volume and competition.